NETFLIX AND CHILL 2 'HALLOWEEN EDITION'
$

220.00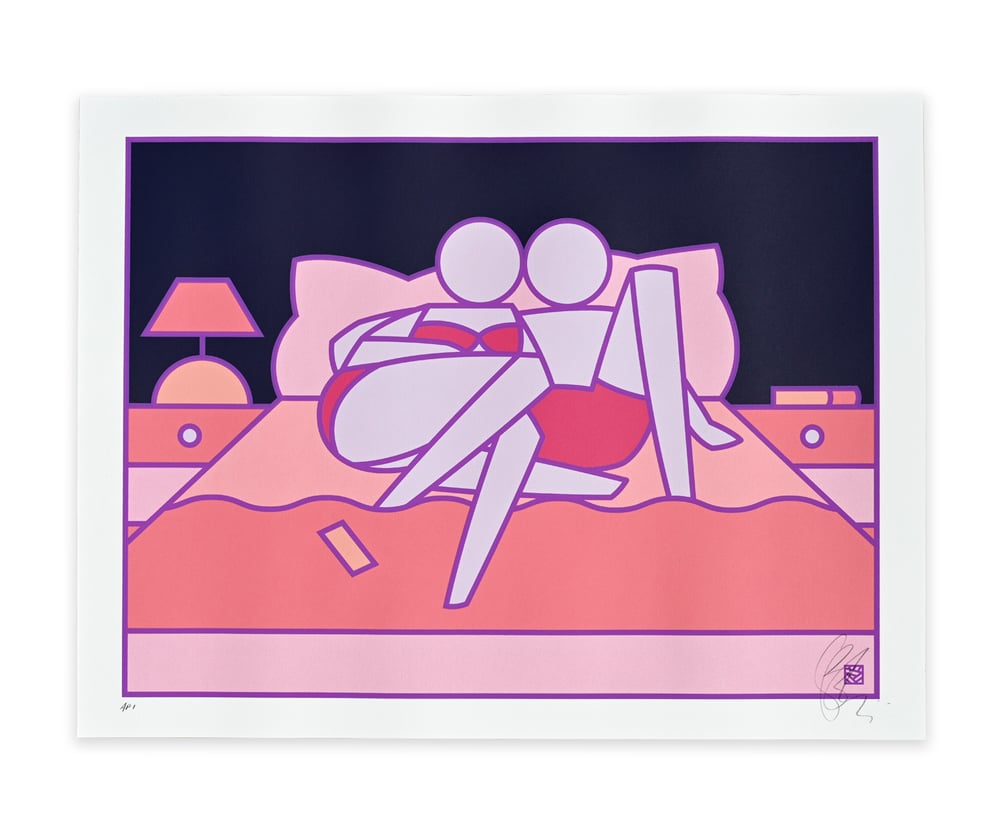 All Hallows' Eve is upon us once more. The dead will rise and take control of your television set, subjecting you to frightfully good horror flicks of old and new. Hide under the doona and shield your eyes from the screen, you'll still want to watch. It's the one night you'll be snuggled up with a partner to stay safe whilst watching that fake blood squirt across the screen.
To celebrate we've got a special treat that's been bubbling away in the stockroom cauldron over the past few weeks. It's a HALLOWEEN flip on the 'NETFLIX AND CHILL 2' screen print!! A SCREEEAAAMM PRINT!! With a 'PURPLE GLOW IN THE DARK' top line!
Produced by the team at Catch Wreck Printmakers these are limited to a run of 50 only, hand signed and numbered by the artist. This is a 9 colour screened print with a high ink build line work for added pop. Printed on Fabriano Tiepolo 290gsm stock.
9 Colour Screen Print with GLOW INK (PURPLE) top line
Size : 500 x 660mm
Paper : Tiepolo 290gsm
Edition : 50 Signed and Numbered
Share